Women's Practice and Play Weekly Sign-up
Week
Time
Location
Register
Week 1
6/3/19
Woodside
view
Week 2
6/10/19
Timber Ridge
view
Week 3
6/17/19
Woodside
view
Week 4
6/24/19
Hawk Hollow
view
Week 5
7/1/19
Timber Ridge
view
7/8/19
4th of July Holiday, No HHMWPP
Week 6
7/15/19
Woodside
view
Week 7
7/22/19
Hawk Hollow
view
Week 8
7/29/19
Timber Ridge
view
Week 9
8/5/19
Woodside
view
Week 10
8/12/19
Hawk Hollow
view
Week 11
8/19/19
Timber Ridge
view
Week 12
8/26/19
Eagle Eye
view
Women's Nine, Wine, and Dine 9-Hole Golf Outing
Award Winning Women's Program!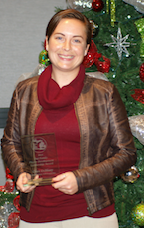 Congrats to our Golf Outing and Women's Events Coordinator Clare DeBlaay for her recent award from the Michigan Golf Course Owners Association! She was awarded the Dul Player Family Player Development Award for her work over the past 5 years with the Hawk Hollow Monday Women's Practice and Play.
View Clare's MGCOA award responses here.
View MGCOA award video here.